Reline
Dentures should fit comfortably without the use of adhesives. If you find you need an adhesive, it may be a sign that your mouth has changed due to jaw shrinkage and it is time to have your denture relined. This involves adding new base material (acrylic resin) to the inside (tissue side) of your loosening denture.
Our Denturist, Raymond Kulik DD, will take an impression inside your existing denture. This is done to ensure proper fit. Relining affects only the fit of your denture and will not change the appearance.
Relines are required when tissue changes occur due to resorption (shrinkage) due to:
Weight loss
Loss of teeth
Bone loss
Aging
Disease or illness
Immediate denture patients should visit our denturist regularly throughout the healing process. Neglecting to have your immediate dentures adjusted and relined when necessary could harm the tissues of your mouth.
Waterdown Denture Clinic offers relines as a same-day service.
Rebase
Rebasing is usually done when the denture teeth have not worn out in comparison to the denture base material. It is a process of retrofitting dentures by replacing the entire denture base with new acrylic (without replacing the denture teeth).
Contact Us
Remember, your dentures, as well as your mouth, should be checked professionally by your Denturist at least once a year to keep both in optimum health. Schedule your appointment with Raymond Kulik DD at Waterdown Denture Clinic.
"There are times when your entire prosthesis needs to be replaced because of wear or poor fit from the changing mouth conditions that can no longer be remedied by relining or rebasing."
-Raymond Kulik DD.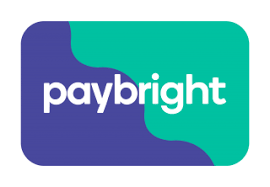 GET INSTANT FINANCING WITH PayBright
NEW PATIENT FORMS
Simply download our forms and bring them in with you
FREE CONSULTATION
Book it NOW! or ask a question
BURLINGTON LOCATION
For your convenience, we can see you @Fielding Dental Healthcare