Get to Know Us at Waterdown Denture Clinic
Since 1994, Raymond Kulik's Waterdown Denture Clinic has provided the highest quality care to patients. Our licensed denturist assesses, diagnoses and treats those missing some or all of their natural teeth. He carefully designs and hand-crafts every prosthesis (commonly referred to as a "denture") to your individual requirements, ensuring that it blends perfectly with your facial features, helps you eat and aids with speech.
Denturists study the clinical and technical aspects of removable prosthesis and general health longer than any other oral health care practitioner. Whether you are considering your first set of dentures, implants or simply replacements, let our denturist assist you with all your prosthesis needs. He will personally handle every step in the construction of your dentures. From the first impression to the last adjustment; we want you to leave with a SMILE! Call us today.
Referrals
We work with and refer to the very best dental specialists in Halton and Hamilton-Wentworth areas: oral surgeons, periodontists, endodontists and crown and bridge specialists.
Our Facility
Our professionally designed facility is set up with new furnishings and modern equipment to ensure a pleasant and relaxed atmosphere – including television/videos during treatments.
Protecting Your Health
Our staff is trained in proper infection control and asepsis. We will be happy to answer any questions you may have regarding infection control.
Our Mission Statement
The Waterdown Denture Clinic team will continuously strive to provide only the highest quality treatment to our patients, with exceptional personal service. Our ultimate objective is to help our patients fulfill their desires in order to improve the quality of their lives and to educate them about their individual condition. This includes providing our patients with practical coping techniques and emotional support.
Our Guiding Principles
Building and fostering good and lasting relationships with our patients
Creating and maintaining a warm, friendly, supportive and caring environment
Consistently improving the staff's competence and qualifications
Using state-of-the-art equipment and methods in the provision of denture services and performing denture procedures consistent with the most stringent standards of quality and effectiveness
Striving to do our best to meet our patients' expectations
Ensuring that our denturist, Raymond Kulik DD, actively participates in current symposiums, seminars, lectures and ongoing training in order to constantly improve his skills and to be able to provide you with the best methods of treatment in a comfortable and stress-free atmosphere
Our Privacy Policy
At the Waterdown Denture Clinic, all your medical records and any personal information you provide are kept strictly confidential. We are committed to collecting, using and disclosing your personal information responsibly.
In this office, Beata Kulik acts as the Privacy Information Officer and will gladly explain to you how we handle your personal information. You can have a copy of our Privacy Policy upon request.
All staff members who may come in contact with your personal information are aware of its sensitivity and have been trained in the appropriate uses and protection of your information.
We only collect, use and disclose personal information in accordance with our Privacy Code (generally to provide you with excellent oral health care). We only share your information with your consent or as permitted or required by law.
We store, retain and destroy your personal information in a manner consistent with the Personal Information and Privacy of Electronic Documents Act and the standards set by our regulatory body, the College of Denturists of Ontario.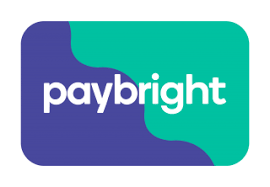 GET INSTANT FINANCING WITH PayBright
NEW PATIENT FORMS
Simply download our forms and bring them in with you
FREE CONSULTATION
Book it NOW! or ask a question
BURLINGTON LOCATION
For your convenience, we can see you @Fielding Dental Healthcare