Consider Precision Dentures from Waterdown Denture Clinic

Waterdown Denture Clinic takes pride in offering you high quality, state-of-the-art services. Dentistry has undergone many changes in the last 10 years. As the rapidly aging "baby boomers" approach the 50+ age group, removable prosthetics, in particular, require that dental professionals be prepared to offer high quality products.
With that in mind, Waterdown Denture Clinic is proud to offer you the BPS® Brand Denture. BPS (Biofunctional Prosthetic System) is a Precision Denture that fits the needs and esthetic demands of the fastest growing market in dentistry – the mature adult. Currently, 32 million North Americans wear full or partial dentures, yet many of them are dissatisfied because of poor fit, unpleasant odour and inferior esthetics. BPS Precision Dentures require less time in the dental chair because the first fit is the right fit, they help minimize signs of aging, and ensure the most natural SMILE available today.
A BPS Precision Denture is the result of a coordinated system of products, instruments, set-up techniques and very specific training. Our Denturist Raymond Kulik DD successfully completed such training at Ivoclar Vivadent's North American Training Center.
Only a BPS Precision Denture instills confidence and provides optimum function while eating, speaking or laughing. With sophisticated instrumentation, all your facial information is recorded to recreate the character of your smile and restore the natural contour of your lips and facial muscles.
Premium Ivoclar denture teeth are used to reflect light through several layers that mimic natural teeth. The quality materials resist wear, chipping and staining.
State-of-the-art equipment is used to form the denture base. The unique Ivobase Injector compensates for shrinkage of conventional denture bases. This will ensure a great fit that is more comfortable and will enhance eating and speech.
Ivobase Denture Advantages:
FIT– provides the most accurate fit possible and reduces the need for denture adhesives
ESTHETICS– the natural looking shades provide confidence during smiling, speaking and laughing
HEALTH– having an accurately fitted denture that has a dense non-porous surface will prevent many unwanted irritations that cause denture stomatitis (inflammation of the oral tissue)
STRENGTH– the high impact strength reduces the possibility of damage or breakage
DENSITY– the non-porous surface greatly reduces odour-causing plaque and bacteria
Your teeth and your smile radiate character, attractiveness, and liveliness. They provide you with self-confidence, charisma, and self-assurance. It goes without saying, therefore, that you want to gather all the necessary information before you make the decision regarding the optimum denture for you.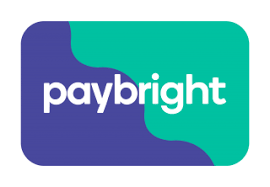 GET INSTANT FINANCING WITH PayBright
NEW PATIENT FORMS
Simply download our forms and bring them in with you
FREE CONSULTATION
Book it NOW! or ask a question
BURLINGTON LOCATION
For your convenience, we can see you @Fielding Dental Healthcare