Partial Dentures Available at Waterdown Denture Clinic
A removable Partial Denture is made to replace one or more teeth and is customized to a patient's specific requirements. It can restore a person's natural appearance and greatly improve the ability to chew and speak clearly.
A Partial Denture may be tooth-supported or tissue-supported. There are significant differences between these two types of dentures. These differences are best explained to you by our Denturist, Raymond Kulik DD.
The number of teeth remaining, the position and the stability of one's natural teeth are only a few of the factors that help to determine what style or type of Partial Denture would be best for you.
Partial Dentures can be made of different materials, including acrylics, a metal/acrylic combination or flexible thermoplastics.
Acrylic Partial Denture (otherwise referred to as a "Flipper" Denture) is usually used as a transitional or temporary replacement of missing teeth. They are meant to tide the patient over until an ultimate type of prosthesis can be done. Unfortunately, these temporary Partial Dentures often become permanent. Don't let it happen to you! They tend to be brittle, unsightly and allow for teeth to shift. The only neat trick that a "flipper" Partial Denture can do is to act as an Immediate Partial Denture. This means that the appliance can be made before the teeth are removed, and inserted immediately after the extraction of the offending teeth. This can be done in the course of a single day.
The metal/acrylic partial denture— commonly called a Cast Partial Denture— is probably one of the oldest forms of dentistry. It is usually a more rigid and permanent style of partial denture. The metal is typically either a highly compatible chromium cobalt alloy or titanium, which are ultra-thin, light and very strong. This type of partial denture tends to be extremely stable and retentive. Waterdown Denture Clinic utilizes 3DRPD® prototyping centre, which uses the latest in CAD/CAM and laser-sintering technology—a premium choice for partial denture metal frameworks because it features:
The highest yield strength and tensile strength
Greater flexibility without deformation or fracture, making it excellent for predictable chair-side adjustments
A beautiful surface luster
The absence of nickel and beryllium
A lighter, smaller framework
The new flexible thermoplastics have the advantage esthetics and flexibility. Valplast Partial Denture is one approach. Some patients like them due to the flexibility of material, but the fit may be sloppy, and the chewing efficiency can suffer somewhat from the poor rigidity of the denture base. Valplast Partial Dentures are also difficult to modify, reline or repair, should this need arise.
Another alternative is the tooth-coloured resin clasp, which is positioned on the abutment teeth in the same way as the chrome clasp; it tends to be considerably less conspicuous and virtually undetectable.
Properly made and maintained Partial Dentures do not harm remaining natural teeth. In fact, a Partial Denture may help secure the position of your natural teeth by providing them with additional support and preventing them from shifting into the spaces left by the loss of your natural teeth.
With newer designs, materials and techniques, Partial Dentures are more comfortable than ever before. Ask our Denturist about the many options available to you.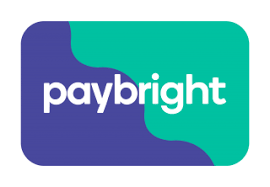 GET INSTANT FINANCING WITH PayBright
NEW PATIENT FORMS
Simply download our forms and bring them in with you
FREE CONSULTATION
Book it NOW! or ask a question
BURLINGTON LOCATION
For your convenience, we can see you @Fielding Dental Healthcare