Meet Our Friendly Team of Denture Professionals
At Waterdown Denture Clinic®, we are fully trained professionals with years of extensive experience. We ensure that our training and knowledge are kept up to date with current advances in the field. We enjoy our work and pride ourselves in setting the highest standards for quality, service and patient experience. Meet our team:
Raymond Kulik DD
Denturist
Raymond Kulik DD, owner of the Waterdown Denture Clinic®, has an extremely strong clinical background, which he gained while studying Molecular Biology at the University of Toronto. Raymond is a second-generation denturist and is also a graduate of the prestigious School of Denturism in Toronto, Canada, where he received highly specialized training in all aspects of removable prostheses.
Raymond is a denturist certified by BPS®, the Biofunctional Prosthetic System by Ivoclar Vivadent® and is well trained to construct dentures with superior fit, function and appearance. He has also developed his expertise in denture implants. Raymond is an experienced clinician who constantly strives to improve and upgrade his skills. He continues to receive training for advances in cosmetic prosthetics, implants, business management and patient relations.
Raymond has worked as an associate denturist in several dental offices in the Southern Ontario region. He has also been closely involved with many senior residences and nursing homes. Raymond believes that one of the responsibilities of a professional is to give back to the community. He is involved in fundraising for several charitable organizations and he sponsors amateur sport teams in his area. Raymond is active within the Polish community.
Professional associations in which Raymond is involved include: Denturist Association of Ontario, Denturist Association of Canada, College of Denturists of Ontario, National Denturist Association, International Association for Dental Research and the European Association of Dental Implantologists.
Raymond and his wife are Waterdown residents.
"I personally strive to be the best I can be; to always be on the cutting edge and among the first to introduce new technologies that will enhance my abilities and provide the best care possible to my patients."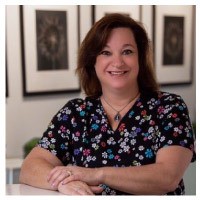 Carol Long
Patient Care Coordinator
Carol has been part of our team since March 2009. She came to us with 20 years of clinical and pharmaceutical experience. It's Carol's voice you will hear on the phone when it's time for your next oral check-up or any appointment. Her charisma, warm personality and excellent sense of humour make her a welcoming and enthusiastic person who easily establishes relationships with our patients. Carol can help you with any question regarding our Clinic's procedures, dental estimates and payment options. She excels at listening and analyzing the needs of patients. Carol loves travelling and spending quality time with her family. She enjoys the simple pleasures in life.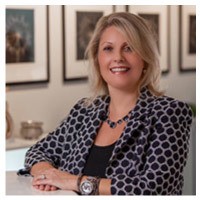 Beata Kulik
Clinic Manager
Beata has been with the clinic since its founding in 1994. Beata's official training is in Psychology and Psychiatric Rehabilitation.
Gifted with an excellent sense of organization and sure management talent; no detail escapes her. She has a strong work ethic, which makes her the perfect collaborator. Beata's attention to detail, coupled with her ability to carefully analyze information, makes her an expert in our patient coordination department. She ensures that each patient receives high-quality care and leaves our office with a beautiful smile. She loves getting to know each patient on an individual basis and helping him/her with his/her needs. The best part of her job is witnessing the happiness that radiates from patients as we positively affect their lives through perfecting their smiles. Beata enjoys good food, live music, spending time with family and friends as well as giving back to the community by participating in various charity events.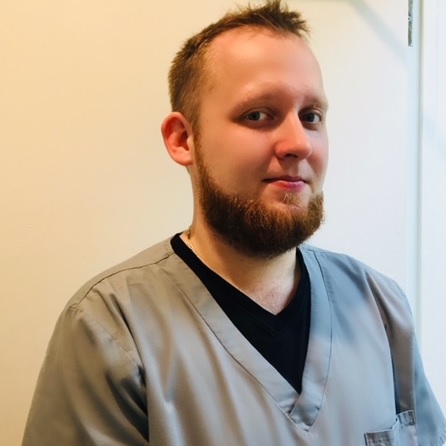 Mariusz Szczepan
Lab Technician
Mariusz joined the Waterdown Denture Clinic team in 2017.
His natural artistic instincts, craftsmanship, and attention to detail make him a valuable addition to our team. Mariusz started his dental career in Europe where he graduated from Wroclaw Medical College with a Dental Technician Diploma. He has expanded his knowledge through working in various dental labs as well as attending continuing education courses. He is involved in every step of denture fabrication.
Mariusz is very personable and patient. He brings a relaxing presence that is projected throughout our clinic.
In his spare time, Mariusz likes to draw, paint and create ink graphics. He is also a nature photographer and enjoys capturing natural outdoor elements. He is originally from Poland and is fluent in Polish.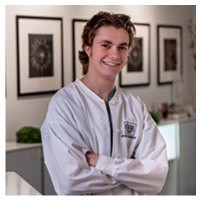 Jakob Kulik
Lab Technician
Jakob is a third year denturism student, which will make him a 3rd generation denturist. He has been working at Waterdown Denture Clinic all throughout his high school years, mainly helping the denturist with laboratory assignments. Jakob enjoys all forms of outdoor activities, particularly fishing, biking and skiing. We wish him lots of success in the upcoming years.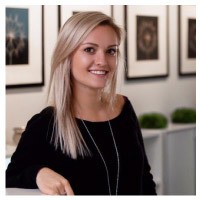 Karoline Kulik, BScN, RN, MSc
Special Projects Supervisor and Health Educator
Karoline is a Nursing graduate of McMaster University. Reliable, approachable and conscientious in her duties, Karoline is a great clinical resource for Waterdown Denture Clinic. She is an ambassador for our practice, a resource for dental health, denture patient psychology and educational materials distributed community-wide. She spends most of her time with friends and family. She loves good music, travelling and keeping herself fit.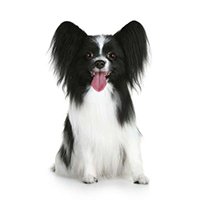 Gus
Patient Greeter
Gus is the WDC Papillion and is a very enthusiastic member of our team. He is head of security and keeps everyone in check! Gus absolutely loves to greet and interact with all the patients in our clinic. He loves long walks and ball chasing with his family. Gus is loved by all who meet him and is totally spoiled by both patients and staff.