Meet Our Friendly Team of Denture Professionals
At Waterdown Denture Clinic, we are fully trained professionals with years of extensive experience. We ensure that our training and knowledge are kept up to date with current advances in the field. We enjoy our work and pride ourselves in setting the highest standards for quality, service and patient experience. Meet our team: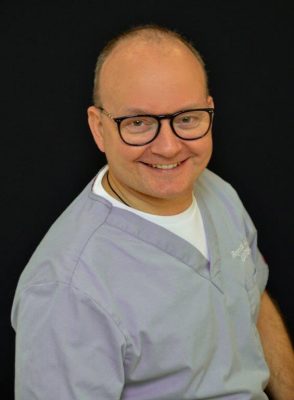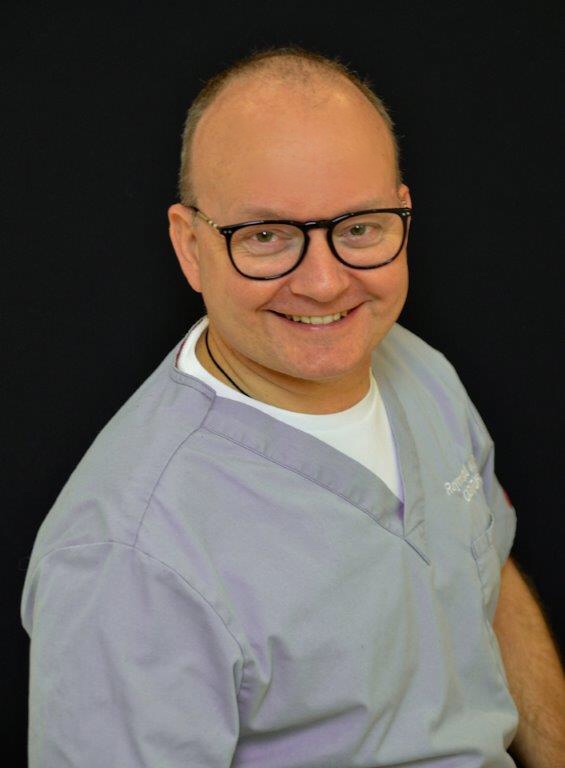 Raymond Kulik DD
Denturist
Raymond Kulik DD, owner of the Waterdown Denture Clinic, has a strong clinical background, which he gained while studying Molecular Biology at the University of Toronto. Raymond is a second-generation Denturist and is also a graduate of the prestigious School of Denturism in Toronto, Canada, where he received highly specialized training in all aspects of removable prostheses.
Raymond has over 30 years of combined clinical and technical experience involving denture treatment He is a Denturist certified by BPS® (Biofunctional Prosthetic System) by Ivoclar Vivadent® and is well trained to construct dentures with superior fit, function and appearance. He has also developed a high level of expertise in denture implant treatments and likes to encourage most lower denture wearers to consider this life changing option. Raymond has fabricated thousands of dentures and implant dentures over the span of his career. He is an experienced clinician who constantly strives to improve and upgrade his skills. He places a high value on education and continues to receive training for advances in cosmetic prosthetics and implants. This superior training combined with Raymond's own artistic ability has allowed him to develop exceptional skills in "aesthetic restoration" – the ability to make dentures look as natural as possible. With an ability to combine aesthetic restoration with functional excellence, Raymond has attracted quite a fan base over the years with many patients following him throughout his career.
Raymond has worked as an Associate Denturist in several dental offices throughout the province. He has also been involved with many senior residences and nursing homes.
PROFESSIONAL ASSOCIATIONS
College of Denturists of Ontario
Denturist Association of Ontario
Denturist Association of Canada
International Federation of Denturists
National Denturist Association
Loves: fishing, skiing, gardening and quality family time
Superpower: extreme multitasker
Hates: conflict, lists and warm milk
Guilty pleasure: Toronto Maple Leafs, french fries and Zubrowka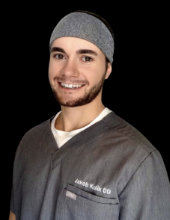 Jakob Kulik DD
Associate Denturist
Jakob has been working at Waterdown Denture Clinic since 2013. He successfully completed the Denturism program and became a licenced Denturist in 2018. His natural artistic instincts, craftsmanship, and attention to detail make him an exceptional addition to our team. He has greatly expanded his knowledge and skills through working in our lab as well as attending many continuing education courses. We are lucky to have a second Denturist on staff. This means better and faster service for our patients!
Jakob is easy going, friendly, helpful and honest. He enjoys travelling and most forms of outdoor activities, particularly fishing and skiing. He also enjoys spending time with his friends and family.
PROFESSIONAL ASSOCIATIONS
College of Denturists of Ontario
Denturist Association of Ontario
Denturist Association of Canada
Loves: nature & Toronto Maple Leafs
Superpower: witty sense of humour
Hates: early mornings
Guilty pleasure: X-box and concerts
Kamila
Denturist / Laboratory Assistant
Kamila joined the Waterdown Denture Clinic team in 2018. She has been assisting our Denturists with laboratory assignments and has been involved in every step of denture fabrication. Kamila takes pride in her work. Her meticulousness as well as precise methodical approach are outstanding. As of June 2020, Kamila is a proud owner of a Denture Clinic in Mississauga. We wish her lots of luck!
Kamila enjoys travelling to tropical destinations, dancing and hanging out with the ones she loves. In her spare time, she likes relaxing and recharging for what's to come next!
Loves: potatoes, Spanish music and baths
Superpower: professional dancer
Hates: waiting and tardiness
Guilty pleasure: sweets and Marvel movies
Marilia
Patient Care Coordinator
Marilia has been part of our team since late 2018. She came to us with over 20 years of clinical and dental assisting experience. Her warm and friendly personality make her a welcoming and enthusiastic person who easily establishes relationships with our patients. She has incredible work ethic, professionalism, dedication and considerable denture knowledge. Marilia can help you with any question regarding our clinic's procedures, treatment plans, dental estimates, insurance claims and payment options. She excels at listening and analyzing the needs of our patients. Marilia brings a relaxing presence and positive energy that is projected throughout our clinic.
In her spare time, she enjoys hanging out with her family and friends as well being engaged in outdoor activities.
Loves: travelling, exploring new places
Superpower: keeping the peace
Hates: negativity
Guilty pleasure: chocolate
Brenda
Office Coordinator
Brenda has been an integral part of our exceptional team since late 2018. Her charisma and excellent sense of humour as well over 30 years of Customer Service experience make her a valuable addition. She is compassionate, efficient and a speedy multi-tasker! Brenda enjoys helping patients maintain their oral health by educating them on denture care and challenges associated with wearing an oral prosthesis. She is here to help you with scheduling appointments and planning your treatment. She looks forward to meeting you!
Brenda is married with 2 children and 4 grandchildren. Family time is very important to her. In her spare time, she enjoys camping and various crafts.
Loves: life
Superpower: talks to the fullest
Hates: liver
Guilty pleasure: shopping and chocolate
Beata
Clinic Manager
Beata has been involved with the clinic since it's founding in 1994. Gifted with an excellent sense of organization, strong work ethic and sure management talent; no detail escapes her. She oversees all patient services and ensures that each patient receives high-quality care. Beata works closely with all Waterdown Denture Clinic staff and helps them perform their duties effectively. Beata's formal training is in Psychology, Mental Health and Psychiatric Rehabilitation. She spent over 2 decades advocating for and working with individuals affected by major mental illnesses.
Beata enjoys good food, live music, spending time with family and friends as well as giving back to the community by participating in various charity events.
Loves: interior decorating and lemon juice
Superpower: extreme organizer
Hates: dishonesty, indifference, laziness and ingratitude
Guilty pleasure: sea food and mimosas
Gus
Patient Greeter
Gus (Papillion) is a very enthusiastic member of our team. He is head of security and keeps everyone in check! Gus absolutely loves to greet and interact with all the patients in our clinic. He loves long walks and ball chasing with his family. Gus is loved by all who meet him and is totally spoiled by both patients and staff.