At Waterdown Denture Clinic, we believe that paying for your healthy smile should not be a reason to frown. Dental treatment is an excellent investment in your medical and psychological well-being. Financial considerations should not be an obstacle to obtaining this important health service. Being sensitive to our patients' differing needs in fulfilling their financial obligations, we provide several payment options.
No Financial Surprises
Treatment costs are based upon individual treatment planning and follow the current Denturist Association of Ontario's fee guide. We provide treatment cost estimates, so there are no financial surprises. Our treatment coordinator will assist you in making an informed choice that best suits your needs.
All Dental Insurance Plans Accepted
We accept all dental insurance plans and file claims electronically (when possible).
Denturist's fees are also covered by all government insurance services such as Veterans Affairs, Social Services, and First Canadian Health Services.
Our treatment coordinator will submit a predetermination on your behalf and will assist you in determining what specific treatments are covered by your insurance provider.
Most insurance companies cover:
NEW FULL/PARTIAL DENTURES – every 5 years
IMPLANT DENTURES – depends on individual insurance policy
RELINES – every 2-3 years
REPAIRS – as needed
No Insurance? No Problem! We've Got Solutions for You!
Most of us have financial obligations that can fortunately be paid on a monthly basis. Our patients asked us if we could do the same with dental costs. So, we did!
PayBright plan allows you to spread the cost of your dental treatment over a 6 to 18 month period interest-free, instead of paying a large sum all at once.
With PayBright 0% Payment Plan you can afford the smile you have always wanted while paying for your treatment in affordable monthly payments to fit your budget. This way, you can get the treatment you need or want now – instead of waiting and possibly compromising your oral health and general well being.
The application process is easy and will only take a few minutes!
Click on the link below: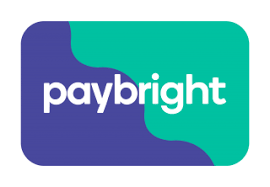 In-House Financing
If PayBright is not an option for you, we also offer our own In-House Payment Plan. We do not charge any interest, but we require a small one-time administrative fee. The fee is based on the number of months that your treatment fees are deferred.  All details and monthly costs will be explained to you prior to your acceptance of our 0% interest payment plan.
For your out-of- pocket expenses – we welcome payments via Visa, Mastercard, American Express, Debit, E-transfer, Personal Cheque, Certified Cheque, Money Order or Cash.