Immediate Dentures after Extractions
Immediate dentures are a solution Waterdown Denture Clinic provides when the rest of your remaining teeth are due for extractions. If you want to avoid being completely without teeth for one to three months while your gums heal – Immediate Dentures are the answer for you!
What is the Process?
To guarantee that your prosthesis looks natural and provides maximum comfort, the Denturist must consider your Immediate Dentures before remaining teeth are extracted, so that it can be inserted immediately following removal of your remaining teeth.
Raymond Kulik DD will make an impression of your existing teeth and gums prior to your surgery. He will then use those impressions in the construction of your new dentures, duplicating your original teeth or even improving their appearance should you desire.
Things to Consider
In addition to making your life easier and enabling you to return to work and/or other regular activities promptly, Immediate Dentures offer several other advantages. They act as bandages by reducing post-surgical bleeding, protecting the tissues of your mouth, promoting even healing, as well as helping you enunciate clearly and chew better. The tissues swell into the Immediate Dentures and fit well right after oral surgery.
On the downside, Immediate Dentures require more adjustments and temporary liners because gums heal over a long period. Immediate Dentures are fabricated before your natural teeth extractions and therefore the accuracy of the fit is not always possible. Raymond Kulik DD must remove the teeth from the plaster model of your mouth before he can place the artificial teeth. This procedure requires him to conceptualize the approximate shape of your gums after the surgeon does the extractions. This may leave the denture slightly loose and not fitting.
Your gums, due to the loss of the teeth, will continue to change dramatically over the next few months. You will require 3-4 temporary liners (tissue conditioners) and these will be provided for you at no extra charge.
After 6-12 months, it will be necessary for you to have the permanent Reline done, in order to properly fit your dentures to the resorbed ridges. This permanent reline is not included in the price of your Immediate Dentures and will be an extra charge.
It is crucial that you visit your Denturist regularly throughout the healing process.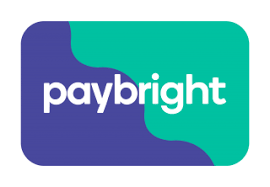 GET INSTANT FINANCING WITH PayBright
NEW PATIENT FORMS
Simply download our forms and bring them in with you
FREE CONSULTATION
Book it NOW! or ask a question
BURLINGTON LOCATION
For your convenience, we can see you @Fielding Dental Healthcare